FLASH DESIGN AND DEVELOPMENT
Technobd offers a complete package of affordable flash design and development.
Technobd utilizes Flash website design to create top notch presentations and portfolios, advertisements, online games, mobile applications and a variety of other custom creations. Flash technology is highly accessible, as it is capable of running on a variety of platforms and devices. Offering a complete set of integrated technologies, the stability that Flash web design technology provides is valuable for rich Internet applications.
You can rely on Technobd to create a superior multimedia experience for the visitors of your website with Flash web design. We provide Flash website design technologies for their site, without compromising their search engine rankings for organizations of all sizes. Obtaining Flash web design services from the professionals of TECHNOBD will ensure technically sound integration with your website, providing the ultimate media rich web experience.
Following can be develop with Flash:
Presentations
Portfolios
Advertisements
Games
Mobile Applications
We Work with Great Clients.
We move mountains to achieve our clients' objectives.
Our passion for achievement is what drives us and our customers alike.
A PHP Error was encountered
Severity: 4096
Message: Object of class CI_Loader could not be converted to string
Filename: service/flash_design_and_development.php
Line Number: 56
Backtrace:
File: /var/www/technobd-com-bd/application/views/service/flash_design_and_development.php
Line: 56
Function: _error_handler
File: /var/www/technobd-com-bd/application/libraries/Layout.php
Line: 23
Function: view
File: /var/www/technobd-com-bd/application/controllers/Service.php
Line: 68
Function: view
File: /var/www/technobd-com-bd/index.php
Line: 291
Function: require_once
Client Reviews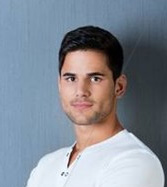 Was able to work through the challenges and fix the issues that were needing to be solved.TechnoBD is a professional, patient developer and look forward to working ag...
ROBERT DANIEL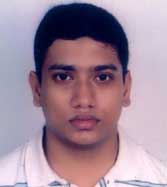 It was a pleasure working with Technobd through development of my company website. Technobd consistently met and exceeded my expectations in their professionalism and the quality of their deliverables. They were very clear on my requirements and objectives from the outset, and built up the website through a series of well-managed iterative refinements
Ismail Tareen Khan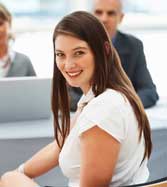 They did a really good job on taking this entire cart and making it work exactly how we wanted it. There was a small mis-communication, but with our any resistance they hel...
JENNIFER LINDA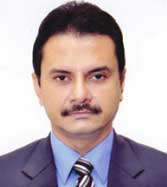 Having worked with several webpage designers and been disappointed in the past, I decided to do them myself and avoid the hassle. With the terrific prices offered by Technobd I went against my instincts and gave them a try. 5 website makeovers later I no longer think about building them myself!! Thanks Technobd!!
Engr. Nasim Ahmed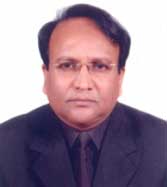 We have worked with Technobd on multiple projects and have always been pleased with their reactivity and their professionalism, especially for template creations. Technobd's team of professionals are serious and reliable. They have been able to finish our projects under tight deadlines, with patience and attention to details.
Sarwar Ahmed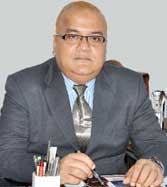 I loved working with Technobd. I was on a very tight deadline and he was immediately available, and completed the work within the deadline. I will be keeping their contact info so I can work with them again.
Syed Javed Hasan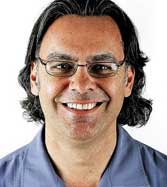 This team of coders are right on the mark. Excellent communication and quick service. I will be using their services again....A++
Rocky Gunner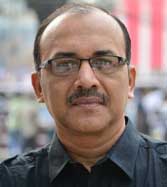 I highly recommend Technobd's services. While working with them, I witnessed their diligence and creativity. They always helpful and was a powerful influence to be around. They have integrity and strong team working skills.
Uttam Kumar Paul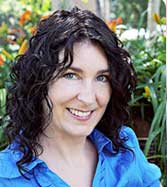 Great Communication. Very reliable,professional and does Top-notch work. Understands what I was looking for and even inputted some of his ideas for a strategi...
Olivia Charlotte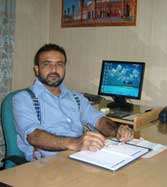 Technobd was willing to work with us remotely and help make the necessary edits we needed for this project. Technobd went above and beyond; we're impressed with their talent and will certainly be working with them again.
Mr. Asheque Khan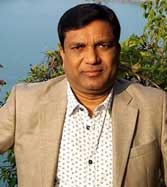 Technobd was very helpful from the beginning of my project. I would certainly recommend them for assistance with Php websites.
Sayeed Ahmed Siddiqui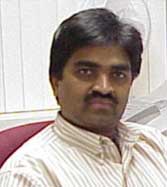 Great help with SocialEngine, knows his stuff highly recommended. Good communication
Balarama Chandrakant
A PHP Error was encountered
Severity: 4096
Message: Object of class CI_Loader could not be converted to string
Filename: service/flash_design_and_development.php
Line Number: 61
Backtrace:
File: /var/www/technobd-com-bd/application/views/service/flash_design_and_development.php
Line: 61
Function: _error_handler
File: /var/www/technobd-com-bd/application/libraries/Layout.php
Line: 23
Function: view
File: /var/www/technobd-com-bd/application/controllers/Service.php
Line: 68
Function: view
File: /var/www/technobd-com-bd/index.php
Line: 291
Function: require_once